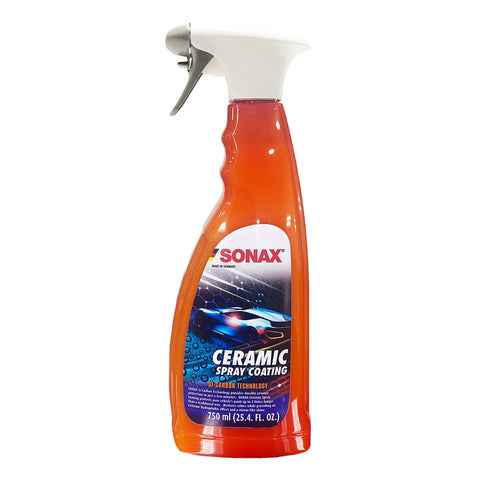 SONAX Ceramic Spray Coating 750ml
SONAX Ceramic Spray Coating provides durable protection in just a few minutes.  SONAX Si-Carbon technology protects your vehicle's paint from dirt, insects, road grime and salt much longer than conventional wax. Restores colors while providing an extreme hydrophobic effect and a mirror-like shine.
Apply SONAX Ceramic Spray Coating to any exterior hard surfaces of your vehicle including paint, plastics, chrome, moldings, and wheels.
Excellent refresher with increased longevity for existing sealants and coatings.
---
We Also Recommend